Normally, I prefer reds.  But I got educated at a Summer of Riesling dinner at Hearth restaurant at a dinner designed to prove that Rieslings, that friendly summer wine, is totally complex and versatile.
The key is balance:  sweetness at the tip of the tongue totally matched by the acidity of the wine.  Kabinett (never knew what that meant) are your basic Riesling:  table wine, accessible, with dryness a possibility.  Spatlese means late harvest and while certain soil conditions make for dryness, these are normally lush and sweet, the grapes having had time to mature and even rot.  An Abtsberg wine was for the abbots, the heads of the monasteries on or near many of the vineyards:  likely to be the best wines and the most expensive.  A Herrnenberg can be plebeian but still age gloriously—something I did not not know white wines could do.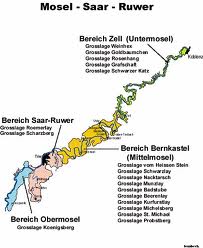 But while a California white should be had while young, the 1997 Riesling we drank tasted wonderful.
And then there are the Eiswein, from frozen vines and very, very sweet,  Normally, I could not afford the stuff by the half bottle.  But a glass was sweet in more ways than one.
My thanks to Hearth, to Marco Canora, George and staff, to Paul Grieco (our wine host) and to Carl von Schubert who brought the wines from his Maximum Grunhaus estate.
Memorable!